Chris O'Brien Lifehouse, Australia – First Center in Asia Pacific to Renew Certification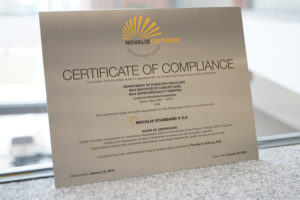 Patients at Chris O'Brien Lifehouse now have another benchmark to measure safety and treatment quality for cancer treatment. We are pleased to announce that we recently recertified as a Novalis® Certified cancer centre. The Novalis Certification is an independent accreditation program that promotes the delivery of cranial and body radiosurgery at a level of efficacy and safety corresponding with a very high standard of clinical practice.
Learn more about the Novalis Certified here.