First Patients Treated with Elements Spine SRS in Negrar, Italy
Novalis Radiosurgery Center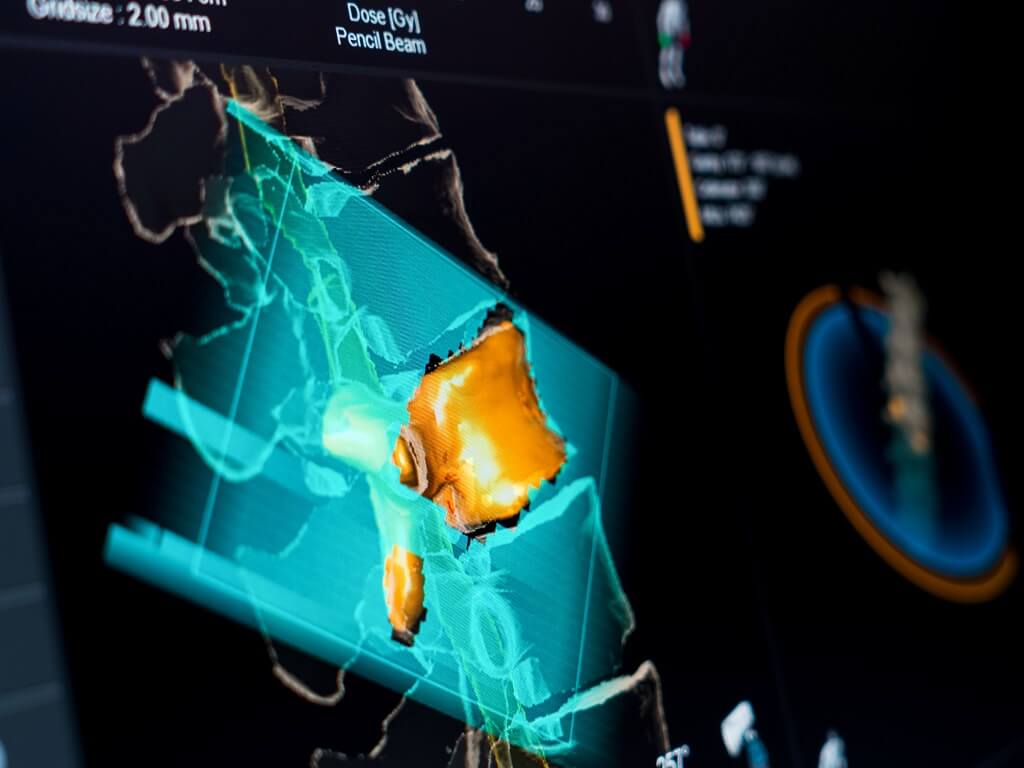 Filippo Alongi, MD, head of Radiation Oncology at Sacro Cuore Don Calabria Cancer Care Center in Negrar-Verona and Associate Professor of University of Brescia in Negrar-Verona presented his first experiences with Brainlab Elements Spine SRS during a Brainab symposium in Agropoli, Italy, on July 13, 2018. In the four months since installation, nine patients have been treated successfully.
"This is a significant advantage for patients with spinal disease," commented Alongi. "Elements Spine SRS offers ergonomic pre-planning steps that streamline physician involvement and automate the dose planning process. Complete patient planning takes around 20 minutes, which is a fraction of the time that is needed for other planning solutions. Quality assurance tests confirm very precise correlation between the plan and dose delivery, which reinforces the safety standards of the software and patient treatment."
Planning radiosurgery for such complex areas of the body usually requires significant experience and time. Elements Spine SRS, however, offers automatic planning with indication-specific outlining tools to create treatments in-line with International Spine Consortium Guidelines.
Prof. Alongi will be presenting his latest results at the 8th International Conference of the Novalis Circle taking place in September in Munich.
For more information about Elements Spine SRS click here.