Journal of Neurosurgery Publishes Article – "Quality of Life Outcomes for Brain Metastasis Patients Treated with SRS"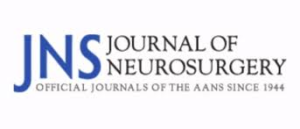 We are proud to share that the work of five of our Novalis Circle members was recently featured in an article published in the Journal of Neurosurgery (JNS) titled "Quality of life outcomes for brain metastasis patients treated with stereotactic radiosurgery: pre-procedural predictive factors from a prospective national registry". 
The objective of the study was to focus on pre-procedural factors impacting quality of life in brain metastasis patients undergoing radiosurgery. The data from this study was taken from the National SRS Registry, a joint effort between Brainlab, the  Association of Neurological Surgeons (AANS) and the NeuroPoint Alliance (NPA). 
Click here to read the JNS article.