Kurashiki Central Hospital in Japan Presented with Novalis Certified Plaque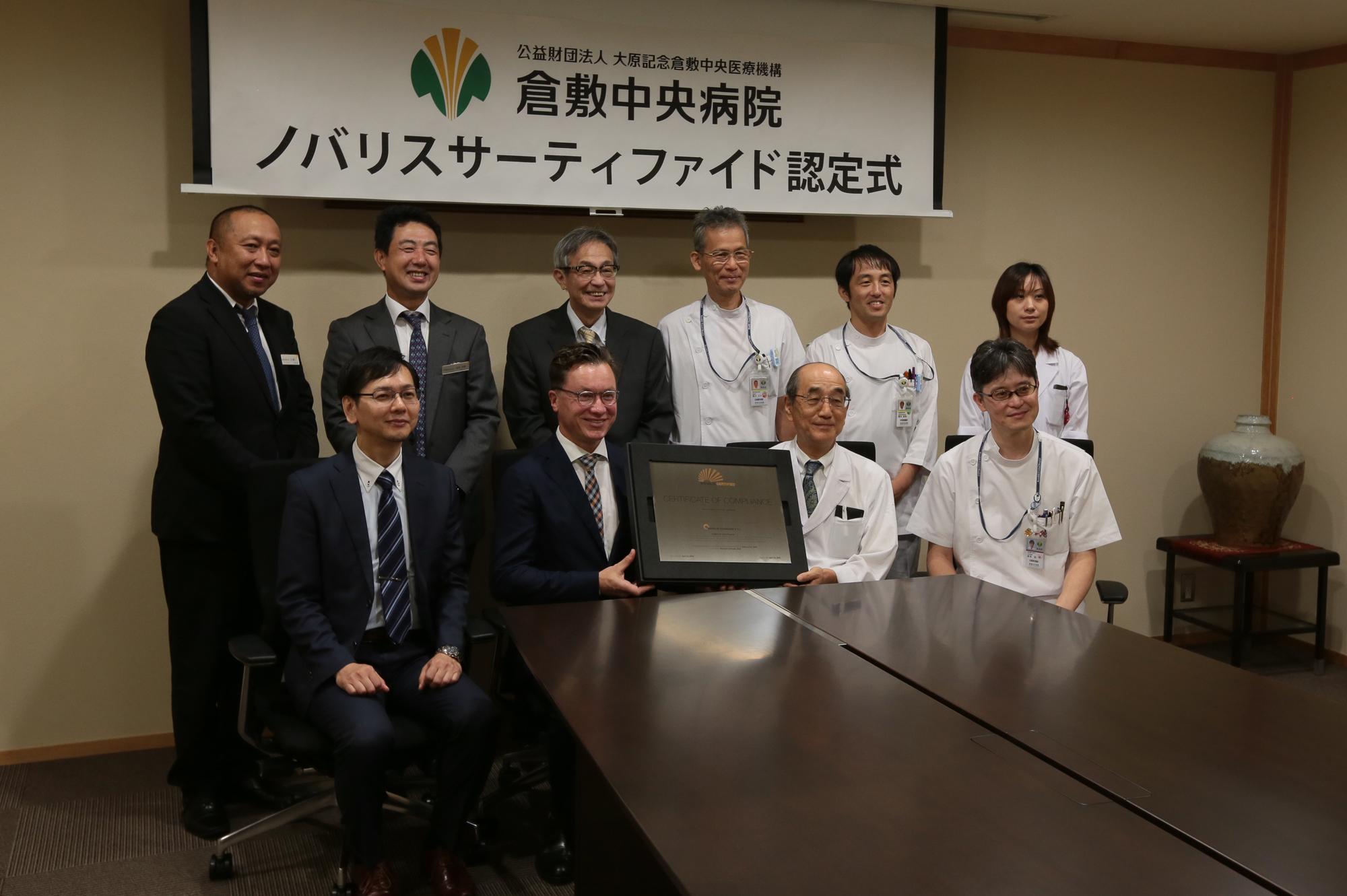 On July 20th, 2018, Kurashiki Central Hospital was given its Novalis Certified plaque after successful completion of the independent review. The plaque was presented by Novalis-accredited reviewer and Senior Medical Physicist of Hokkaido University Hospital, Masayori Ishikawa, PhD. Dr. Itasaka, head of the radiation oncology department at Kurashiki Central Hospital commented, "We strive to provide our patients with advanced, complete and compassionate medical care. Undergoing the Novalis Certified review demonstrates the dedication of our physicians and all staff to offering high standard stereotactic radiosurgery (SRS) and stereotactic body radiation therapy (SBRT). We will continue to maintain and improve the level of our SRS and SBRT programs."
Novalis Certified is an independent accreditation program, driven by an interdisciplinary clinical team, that promotes the delivery of cranial and body radiosurgery at a level of efficacy and safety commensurate with a high standard of clinical practice. Upon becoming Novalis Certified, Kurashiki Central Hospital joins a prestigious community of hospitals that have demonstrated the requisite clinical capabilities and standards for treatment delivery.
Kurashiki Central Hospital will share its Novalis Certified experience with a poster at the 8th International Conference of the Novalis Circle taking place in September in Munich.
Learn more about Novalis Certified.