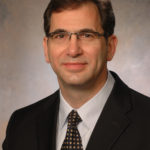 What has been the biggest challenge working with sites pursuing certification?
Since I have worked mostly with non-US sites, there has been some variation in the local regulations and guidelines these centers follow. Establishing a common ground for understanding the differences in QA practices while complying with Novalis documentation can be challenging at times. Though, the Novalis Certified Program never instructs centers to change their regional standard practices.
What benefits have you seen for sites going through the certification process?
Most centers in the process of Novalis accreditation have already, most likely, committed to strong adherence to the highest standards in practice. While their policies and procedures may have been outlined well, as a result of going through Novalis Certification, programs benefit from a thorough review and restructuring from the perspective of a multidisciplinary approach to the highest level of safety and quality.
What have you enjoyed the most as a Novalis Certified Reviewer?
I have enjoyed visiting these centers after sometimes many months of preparation and finally seeing the team together in perfect synergy to demonstrate their highest level of safety and quality in patient care with well documented processes.
Kamil M. Yenice, PhD
University of Chicago, USA
Associate Professor, Chief of Clinical Physics, Department of Radiation and Cellular Oncology
Learn more about Novalis Certified.