Novalis Radiosurgery is an advanced configuration of specialized tools dedicated to fast, precise and highly targeted SRS and SBRT treatments. Essential to a comprehensive program for advanced cancer care, Novalis Radiosurgery Programs consists of: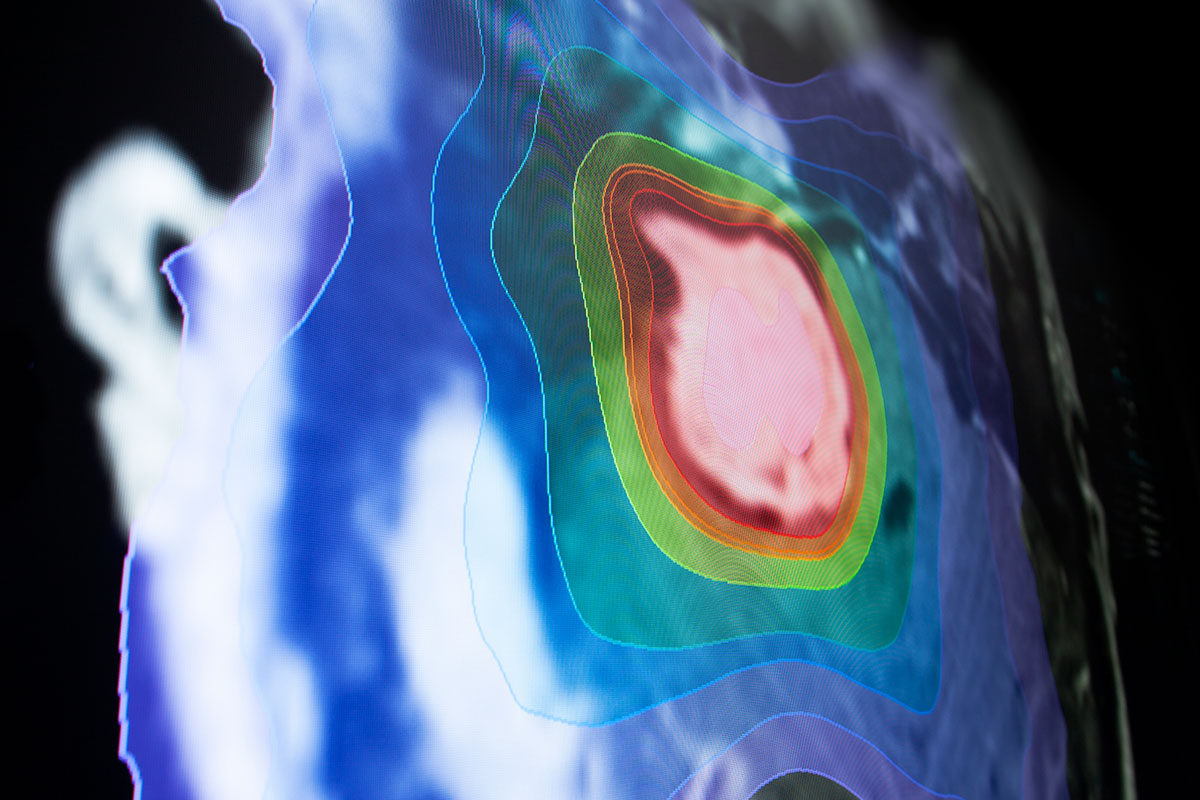 Brainlab planning and treatment software
A comprehensive software suite that expands radiosurgery treatment planning capabilities with high-performance tools and straightforward, automated clinical workflows. The high level of automation supports consistent treatments for all Novalis Radiosurgery Programs worldwide.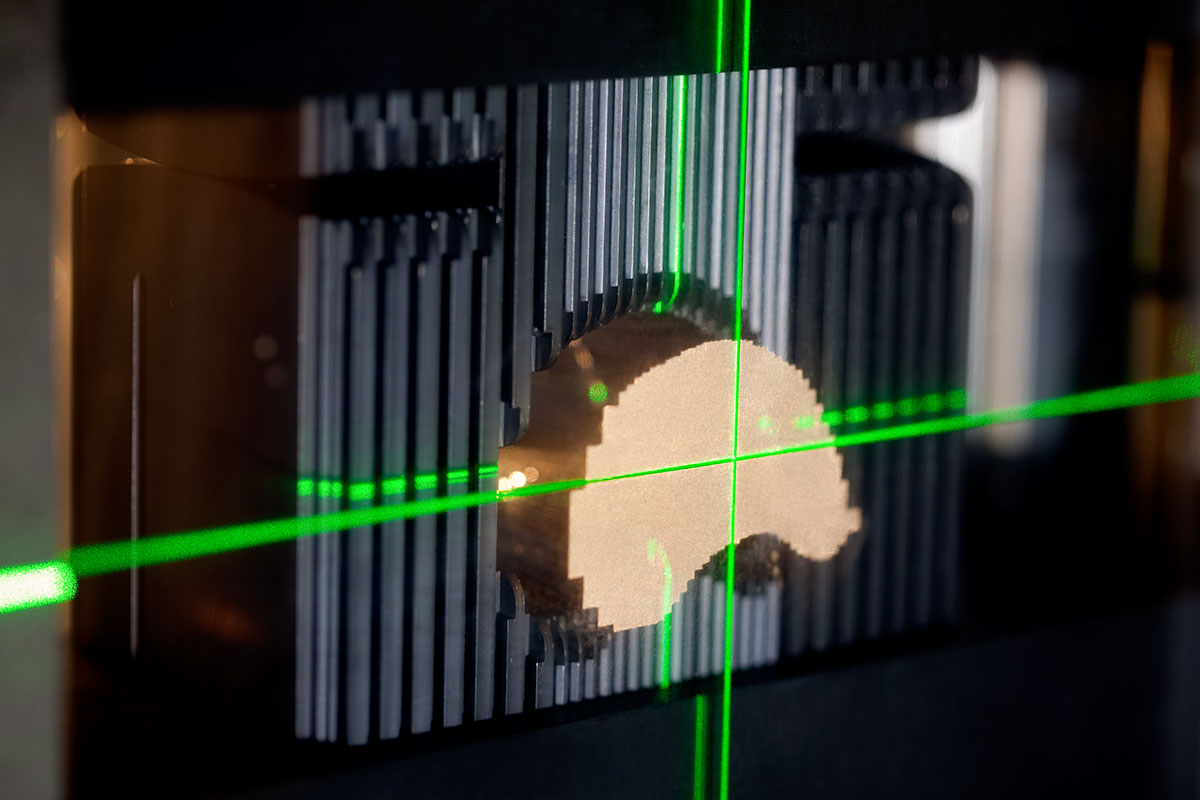 High resolution beam shaping
Novalis features a dedicated high definition beam shaping device. A high-resolution multi-leaf collimator accurately mirrors the contour of the tumor and allows constant adaptation of the beam shape with steep dose fall-off at lesion boundaries. Leaves ranging between 2.5mm and 5mm can reduce dose to healthy tissue and support stereotactic body radiosurgery when integrated with other advanced Brainlab tools.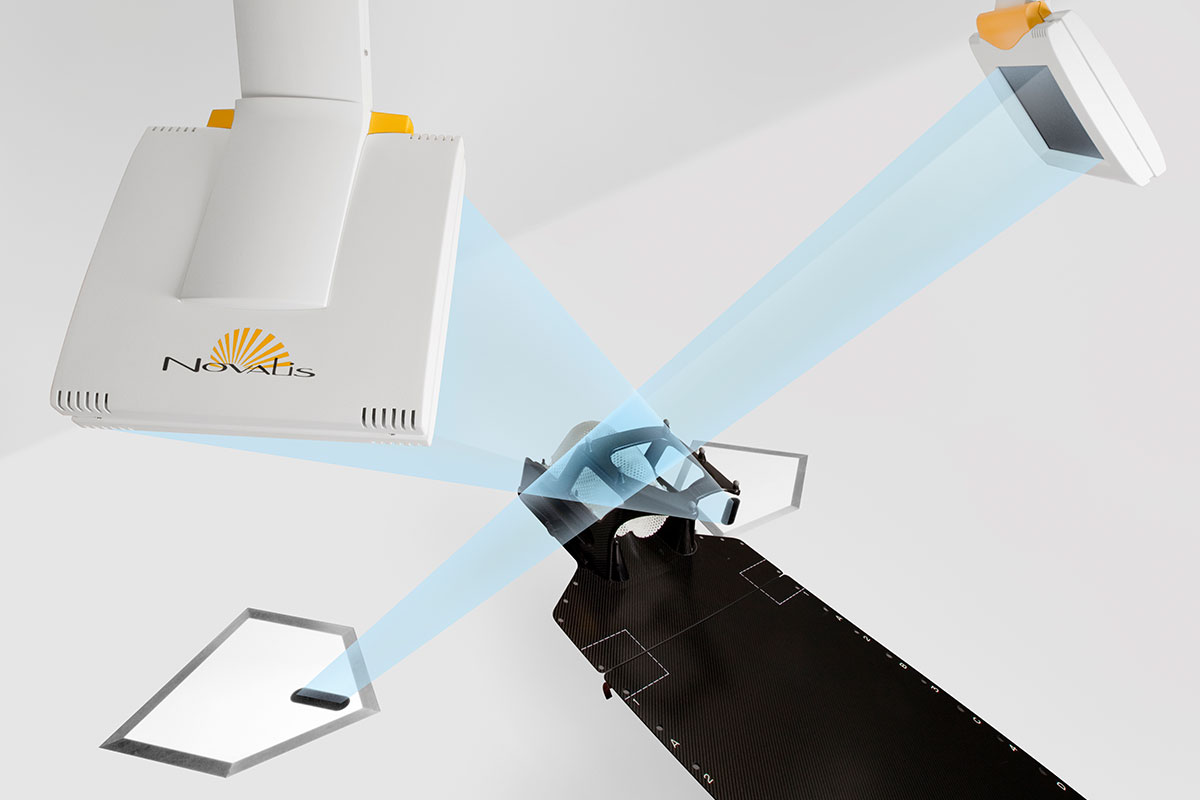 ExacTrac Patient Position Monitoring
A highly automated Image Guided Radiotherapy (IGRT) system enables precise patient setup and verification in a simple streamlined workflow. ExacTrac® allows continuous tracking of patient movement, including X-Ray verification and correction, throughout the whole treatment, as well as proprietary 6D fusion and robotic alignment in a quick and automated process.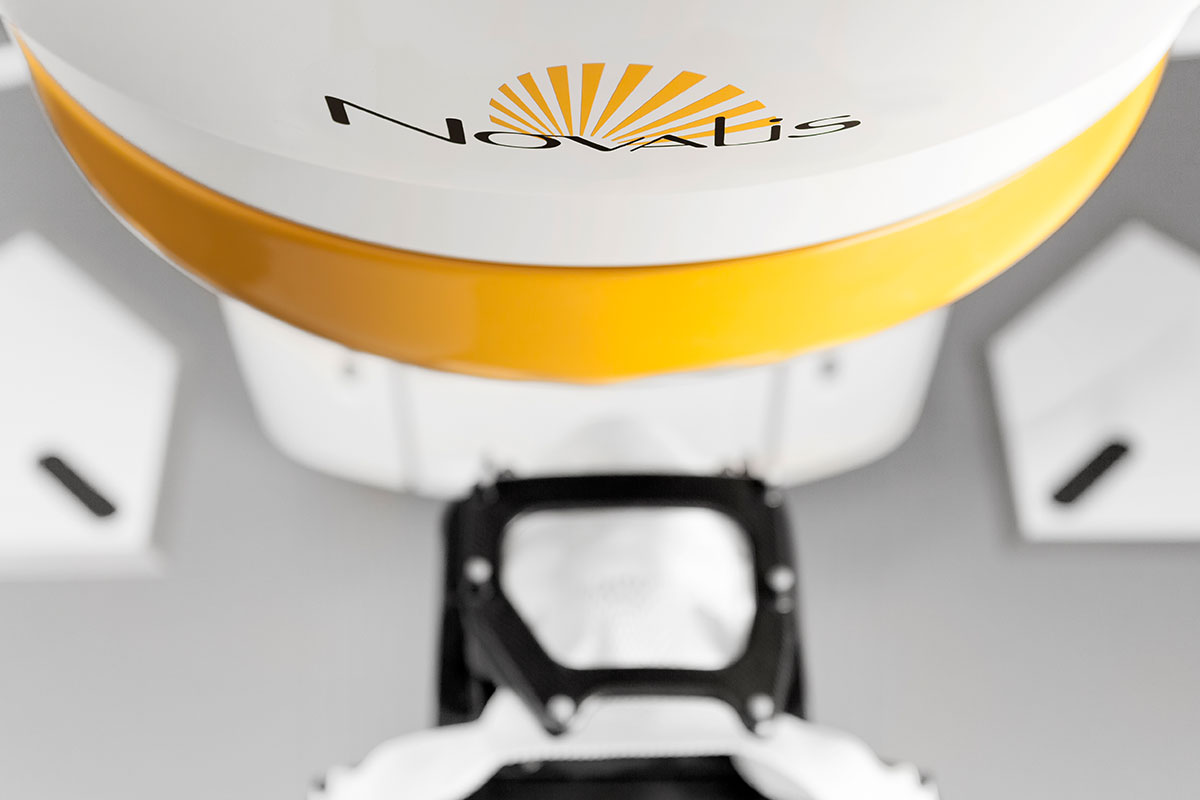 High-end linear accelerator
Now in its third generation, Novalis Radiosurgery complements existing linear accelerator technology, offering comprehensive integration to deliver radiosurgery safely while pushing the boundaries of treatment through peer group collaboration and independent accreditation. Novalis Radiosurgery continues to evolve, providing a strong and broad platform for innovation and clinical advancements in neurosurgery-driven SRS and SBRT treatments.
Novalis Radiosurgery is backed by a comprehensive program consisting of specialized training, dynamic marketing, a user network dedicated to scientific collaboration for the advancement of radiosurgery and Novalis Certified, a rigorous independent safety and onsite review initiative.
Novalis Radiosurgery centers treat more patients than all other dedicated stereotactic technologies combined.
Advancements in product development, integration and shared clinical experience from over 500 Novalis Radiosurgery Programs worldwide have further strengthened the program recognized worldwide for helping extend the capabilities of surgeons and radiation oncologists looking for alternatives to aggressive surgery or chemotherapy.