Dosimetric Comparisons for Single-Isocenter Techniques
Mark de Ridder, MD, head of the radiotherapy department at the Universitair Ziekenhuis Brussel (UZB) discusses dosimetric comparisons for single-isocenter techniques. First he introduces studies about the treatment of multiple brain metastases with radiosurgery. He then presents a study he took part in that compares the different treatment modalities for arteriovenous malformations and acoustic neuromas giving case examples. He reveals how UZB currently treats multiple brain metastases and how they plan to treat them in the future with Brainlab Elements Multiple Brain Mets SRS.
About the speaker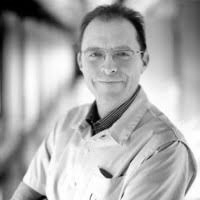 Mark De Ridder, MD, PhD
Universität Ziekenhuis Brussel, Belgium
Head of the Radiotherapy and Palliative Care Department at UZ Brussel
Summary:
Prof. Mark De Ridder graduated at the medical school of the Vrije Universiteit Brussel (VUB) in 1998 with summa cum lauda. He combined his training in Radiotherapy and Oncology with a doctoral fellowship (FWO-Vlaanderen) and defended his PhD "Hypoxic tumor cell radiosensitization through nitric oxide synthase: role of the NF-kB signalling pathway" in 2005. He was nominated professor in Radiation Oncology and Research at the VUB in 2008 and Head of the Radiotherapy Department of the UZ Brussel in 2010. Mark is vice-chairman of the board of directors and vice-president of the medical council of the UZ Brussel, as well as the Head of Palliative and Supportive Care at CHU Brugmann.
Prof. De Ridder's translational research program is focused on stereotactic radiotherapy, colorectal cancer and breast cancer. He is the promoter of 9 successfully defended PhD theses and has a total of 155 articles in publication.
His services include:
Member of the FWO (Research Foundation – Flanders) expert panel for Cancer Research
Member of the biomedical committee of "Kom op tegen Kanker"
Member of the Flemish recognition committee for Oncology – Radiotherapy
Mark de Ridder about his own experience being one of the first center being certified:
"We are pleased to be one of the first two centers in Belgium to receive Novalis Certification. This accreditation program stands for high standards in patient safety and reinforces our processes and procedures for these highly complex treatments. This confirms our leading position for linac-based radiosurgery of brain lesions in Belgium."
More clinical talks from this speaker
Interested in watching this clinical talk? Please click on the button "WATCH Video" to enter your contact details and to have access to two additional videos from the member-only Novalis Circle. Your contact information will only be used to contact you about Novalis Video related updates.
WATCH Video
Keep Watching
Thank you for watching! Please enter your contact details below to continue watching and to have access to two additional videos from the member-only Novalis Circle. Your contact information will only be used to contact you about Novalis Circle video related updates.
Watch video
No Thanks
---
Already Novalis Circle Member?
Member Login
Register now
Thank you for your interest in our Novalis Circle videos. Full-access to the media library is currently available for Novalis Radiosurgery users only. If you are a customer, please register or login to continue.