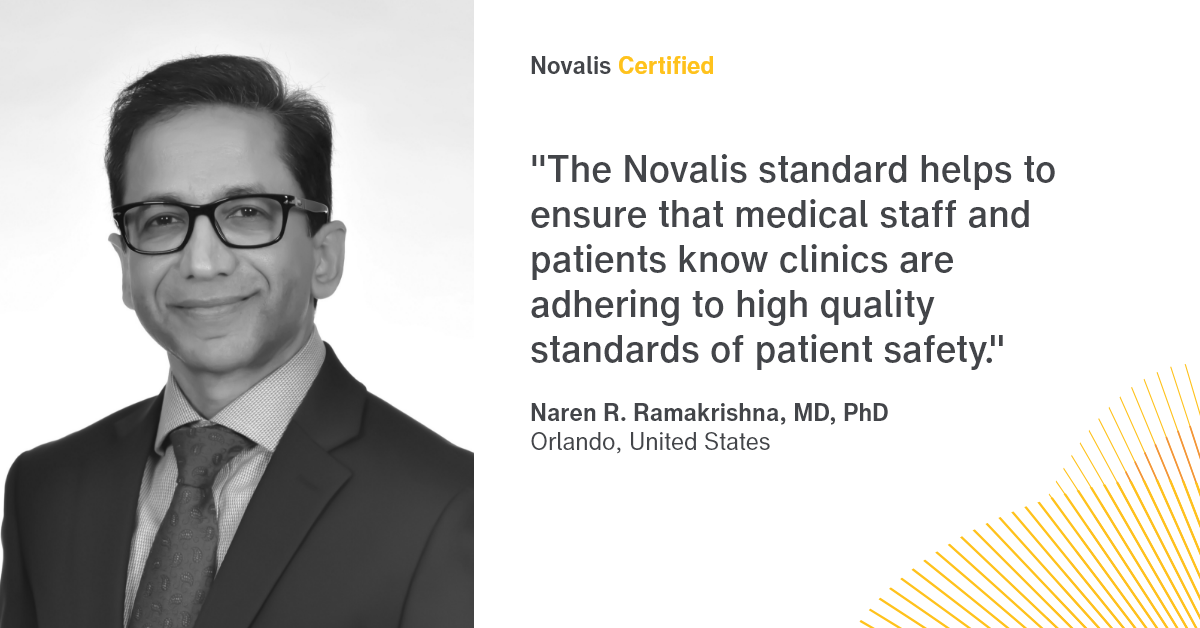 Meet the Experts - Naren R. Ramakrishna, MD, PhD
Welcome back to the Novalis Certified "Meet the Experts" series. Today we would like to introduce Naren R. Ramakrishna, MD, PhD, the Director of Proton Therapy, Neurologic and Pediatric Radiation Oncology at UF Health Cancer Center — Orlando Health. 
Professor Ramakrishna has over 30 years of experience in the field of radiation oncology. His current research is centered around stereotactic radiosurgery and radiotherapy as well as proton treatment for primary and metastatic brain tumors. He has authored 12 book chapters, and numerous peer-reviewed manuscripts which have been presented at national and international symposia. 
As one of the eight medical professionals in the Novalis Circle expert group, Professor Ramakrishna strives to advance standardization in the field of stereotactic radiosurgery and stereotactic body radiotherapy
Learn more about him: https://www.novaliscircle.org/expert-group/naren-r-ramakrishna/
#Radiology #Oncology #Cancer #TogetherWithBrainlab