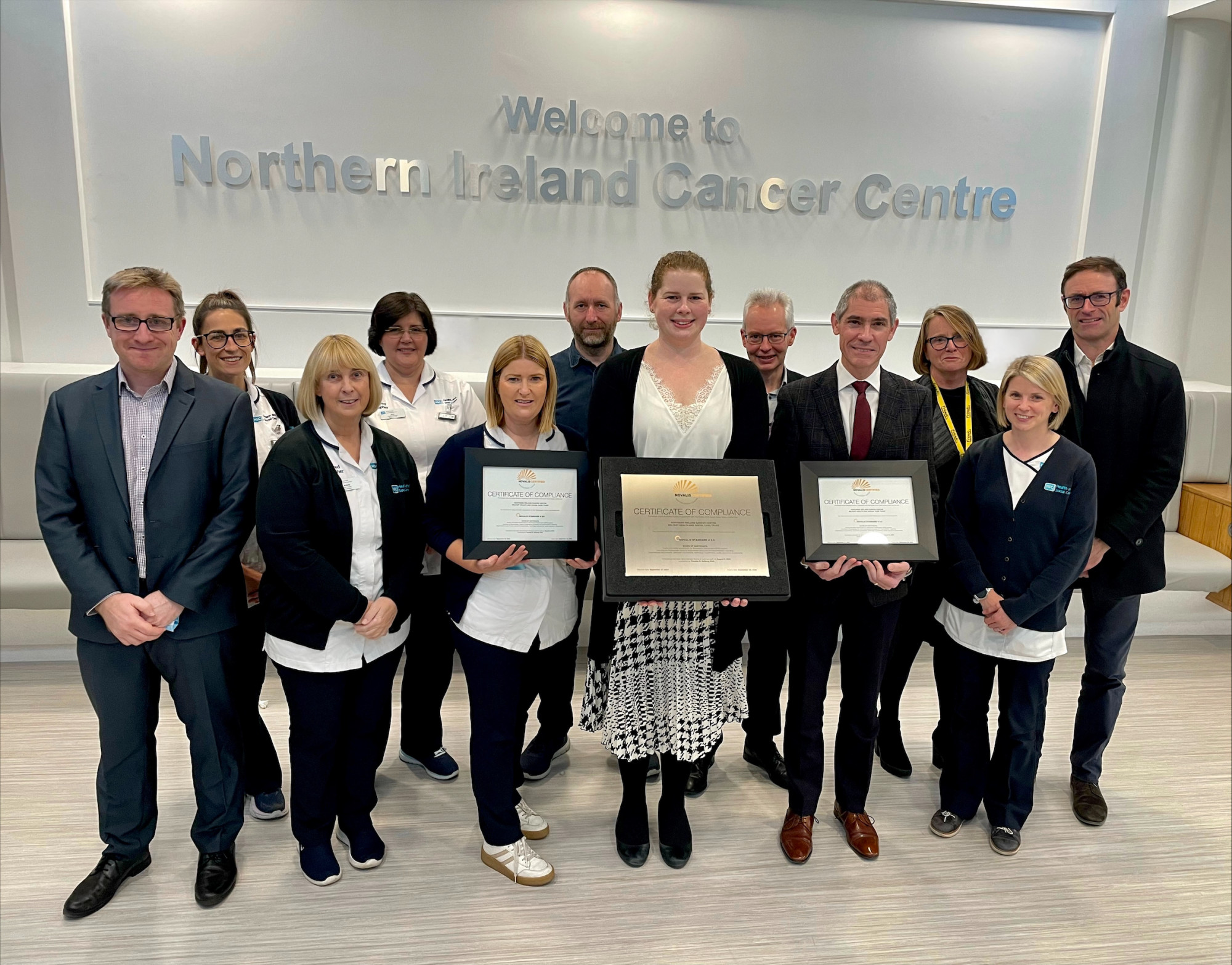 Congratulations to all the team at Belfast Health and Social Care Trust for becoming the first Novalis Certified center in Northern Ireland!
The team's certification process was led by Novalis Certified Expert, Timothy Solberg, PhD.
Commenting on the Novalis Certification program, Conor McGarry, SRS Scientific Lead, Radiotherapy Physics, Belfast Health and Social Care Trust said: "Over the past five years, the Northern Ireland Cancer Centre has been delivering intracranial stereotactic radiosurgery (SRS) as part of a truly multidisciplinary team. The Novalis Certification gave external validation of our current practices as well as excellent advice on future directions. The visit from @Timothy Solberg was a real highlight of the process."
Professor Gerry Hanna, Clinical Director for Oncology, Belfast Health and Social Care Trust added: "The SRS team of radiographers, physicists and clinicians at the Northern Ireland Cancer Centre provide a fantastic service to patients that can transform lives. I am really pleased to see this reflected in this audit and am grateful to Novalis Certified for overseeing the process."
#RadOnc #Radiotherapy #Radiosurgery #TogetherWithBrainlab