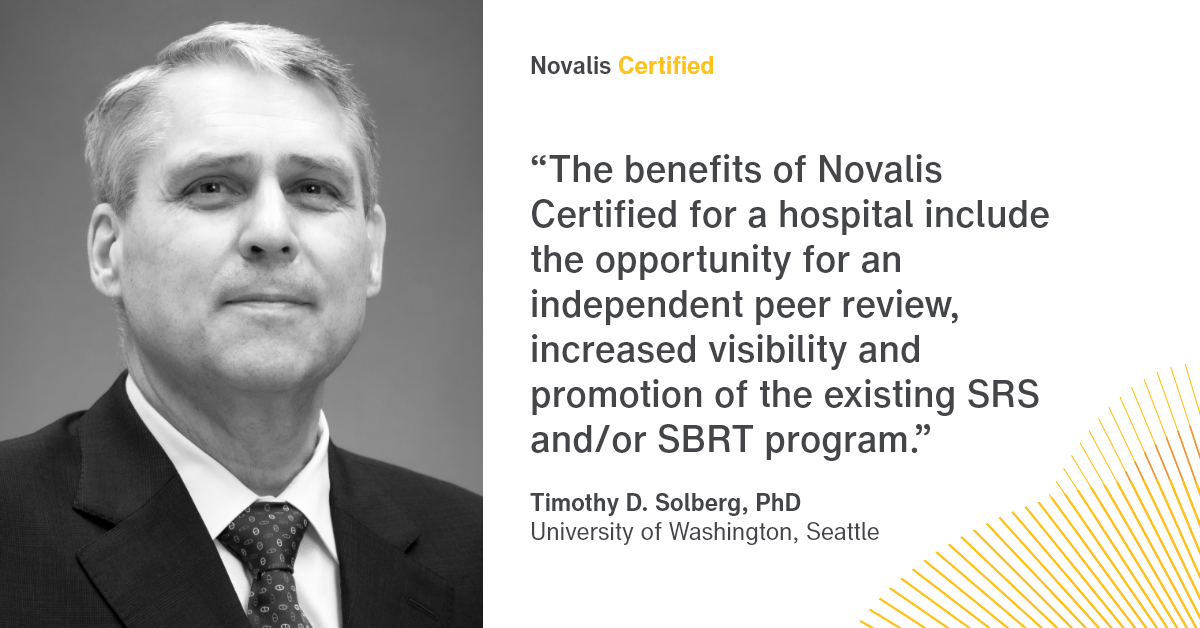 Our Novalis Certified "Meet the Expert" series continues!
We would like to introduce @Timothy Solberg, PhD, FASTRO, FACR, FAAPM, FACMP, a world-renowned Novalis radiosurgery expert from the University of Washington Medical Center, Seattle.
Dr. Solberg is one of the most knowledgeable and experienced advocates for medical physics with more than 30 years of expertise in stereotactic radiosurgery and SBRT. He
is committed to improving clinical capabilities as well as educating Novalis Circle members across the world. He has trained hundreds of physicians and physicists in SRS and SBRT, and has clinical experience with every platform, including CyberKnife, GammaKnife and protons, in addition to every generation of Novalis technology; he personally commissioned the World's first Novalis in 1996. He is actively involved in a variety of professional societies, including the American Association of Physicists in Medicine, Radiosurgery Society, American College of Medical Physics, American Society for Therapeutic Radiology and Oncology, European Society for Therapeutic Radiology and Oncology, International Stereotactic Radiosurgery Society and American College of Radiology.
Watch the video on the website to learn more about Dr. Solberg and the Novalis Certified Program: Novalis Certified – Program Overview and Keys to a Successful Review (novaliscircle.org)
#Radiology #Oncology #Cancer #TogetherWithBrainlab