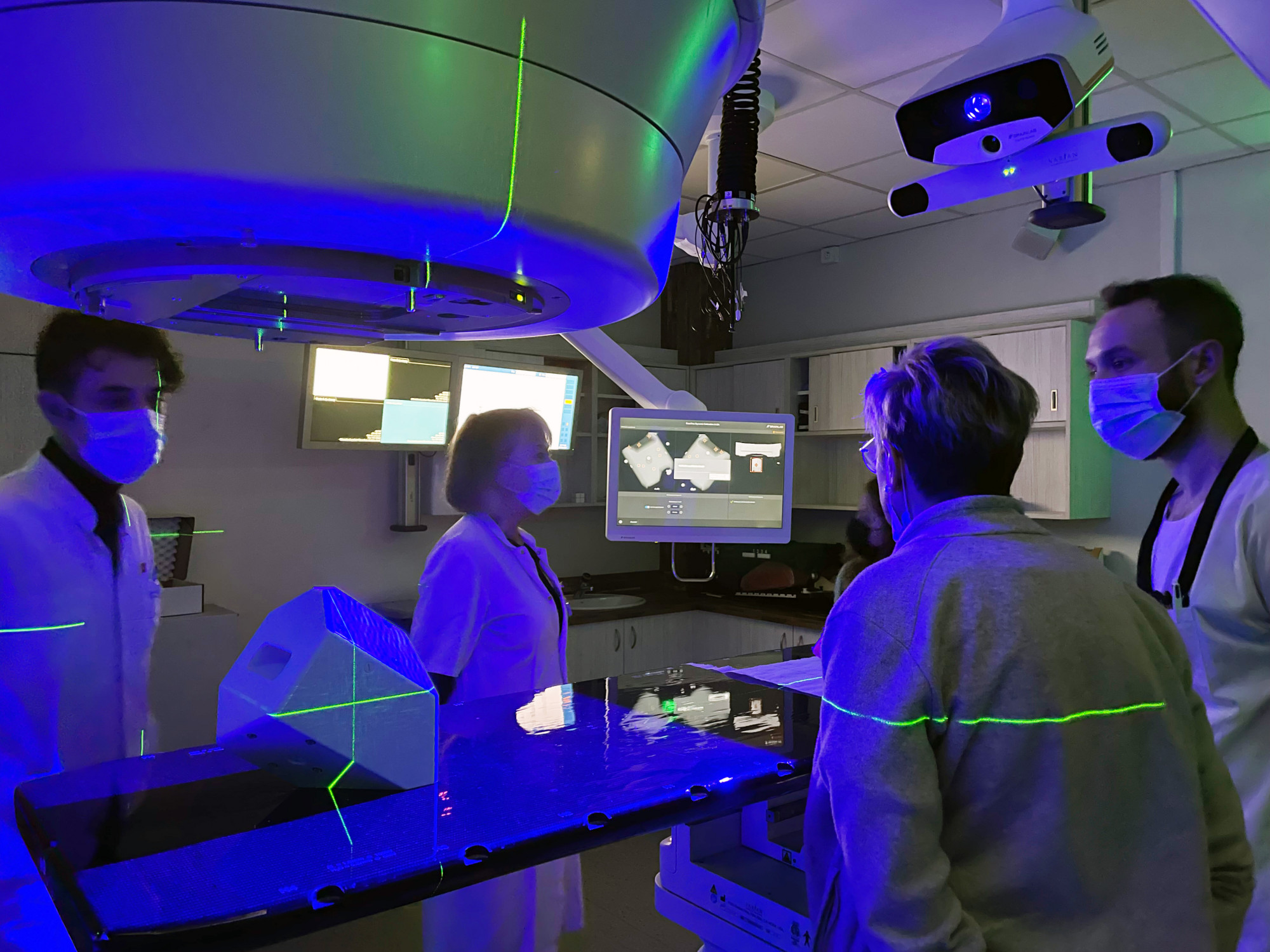 Congratulations to the teams at the Gentilly Oncology Center for the successful go-live with ExacTrac Dynamic®!
Following an efficient integration on a linac already used in clinical routine, ExacTrac Dynamic now enables the center's patients to benefit from unique positioning and monitoring workflows that combine surface and radiographic image-guided radiotherapy for increased accuracy and optimal treatment times.
The teams at the Gentilly Oncology Center(ILC - Institut inter-régionaL de Cancérologie) commented: "The implementation and integration of this technology was quick. In addition to its use for patient pre-positioning, ExacTrac Dynamic reinforces our confidence in the delivery of highly technical treatments, such as stereotactic treatments."
#brainlab #radiotherapy #oncology