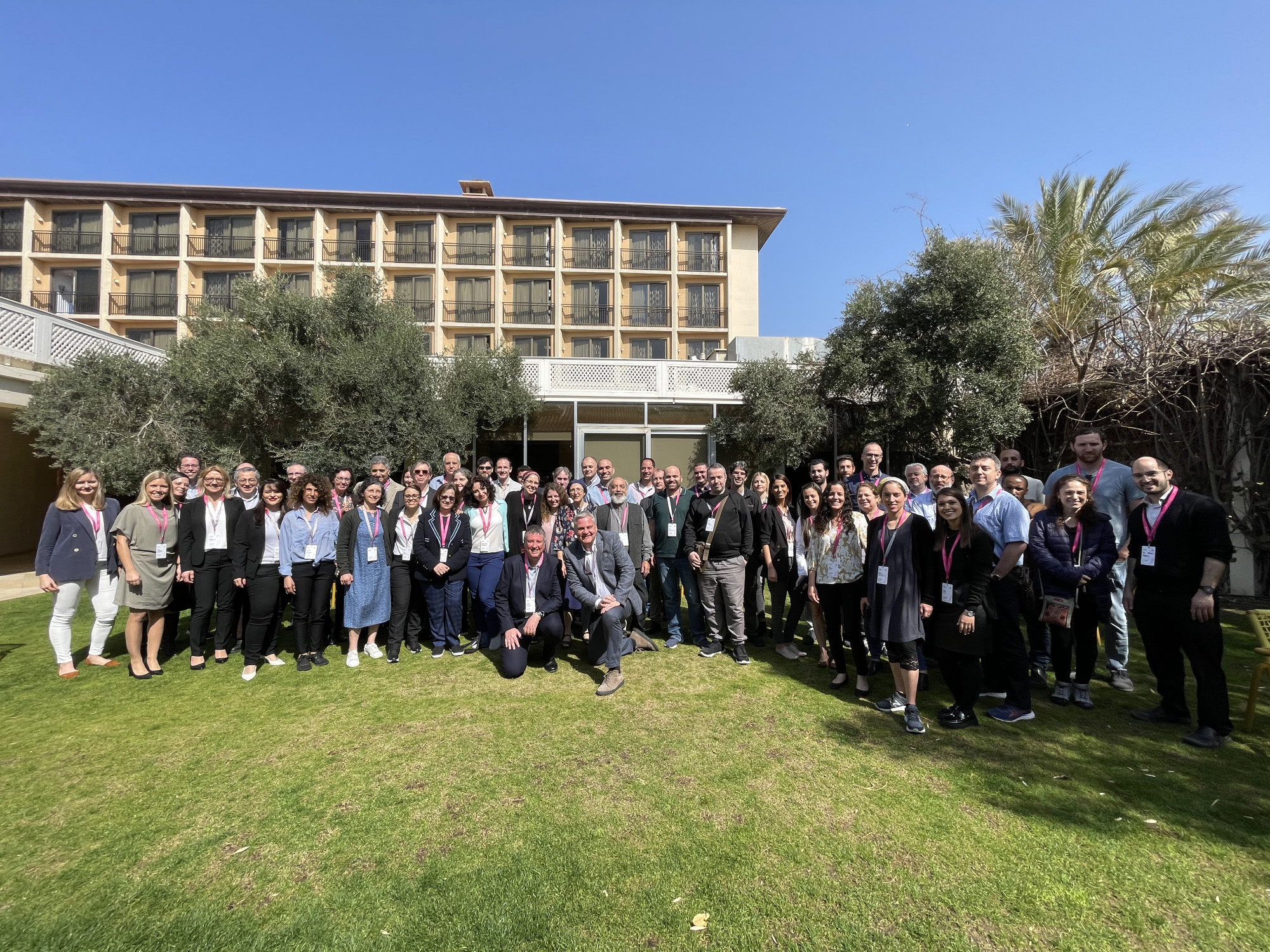 First Brainlab and VaRay Israel RT User Meeting in Tel Aviv, Israel
Last Thursday, Brainlab and Varay welcomed about 60 customers to the first Brainlab Israel RT User Meeting in Tel Aviv, Israel.
This meeting covered the topic "Advanced clinical workflows in high precision radiotherapy" and was an opportunity for clinicians, medical physicists, neurosurgeons and radiation oncologists to share clinical techniques and discuss management approaches, tools and Big Data insights in primary and metastatic oncological radiotherapy treatment.
Thank you to the clinical experts Roberto Spiegelmann, Yael Mardor, Thierry Gevaert, Efrat Shekel, Yigal Shoshan for their informative presentations.
During the meeting, attendees also had the opportunity to learn about two innovative Brainlab technologies--Elements, our precision treatment planning software for radiotherapy and radiosurgery, and ExacTrac Dynamic® for precision patient monitoring for radiotherapy.
Thank you to all who attended!