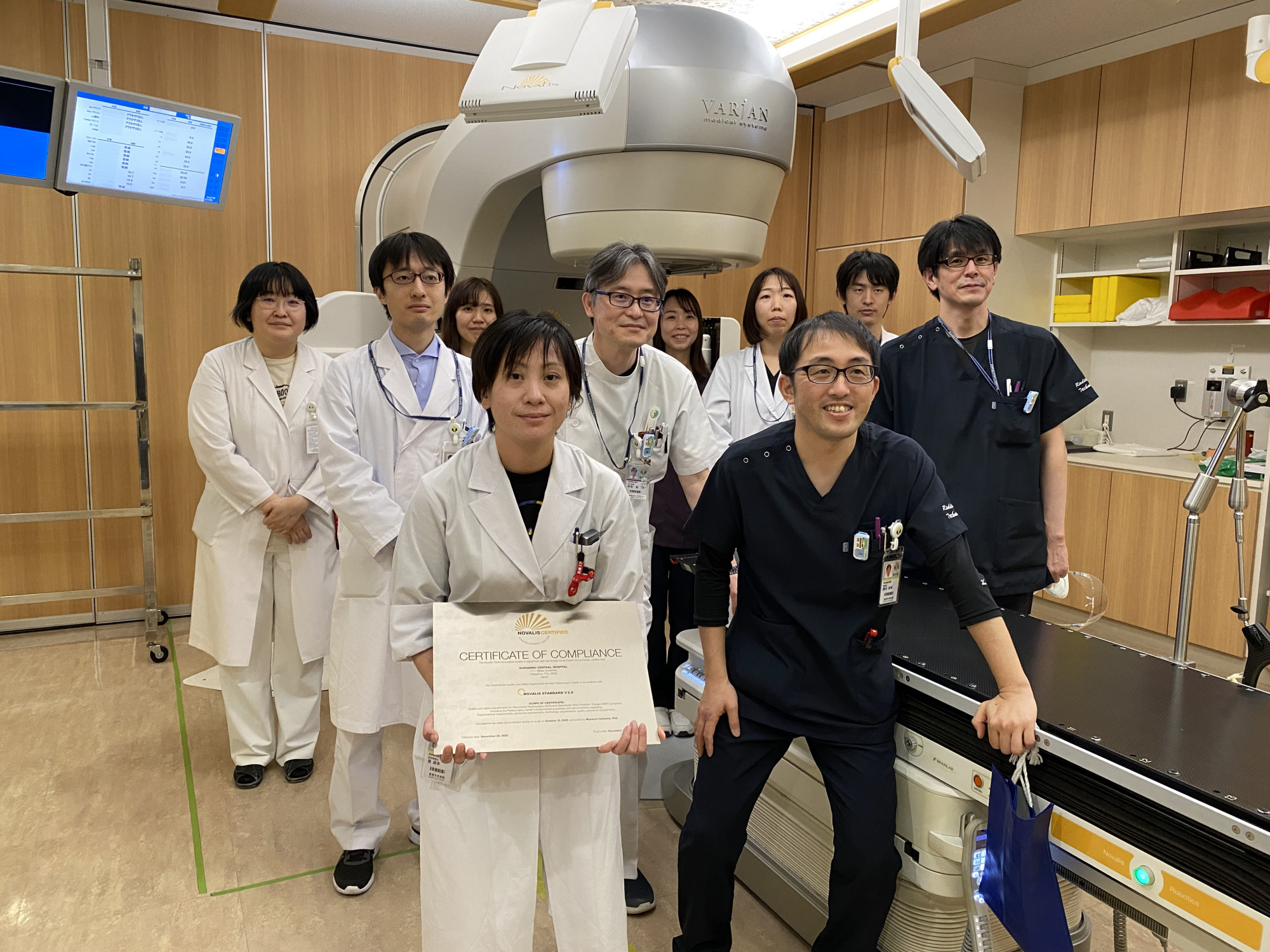 Congratulations to Kurashiki Central Hospital!
Congratulations to @Kurashiki Central Hospitall in Japan for successfully completing the Novalis recertification process!
Novalis Certified is a certification program dedicated to SRS and SBRT that uses an independent Novalis Circle group to conduct external audits to maintain consistency in radiosurgery treatments and high standards in patient safety. Novalis certification lasts four years. This enables organizations to go through recertification to ensure their methods, team and tools are up-to-date on the latest advancements in SRS and SBRT.
When asked about the hospital's recertification, Satoshi Itasaka, MD, Director of the Radiation Oncology Department, said: "We are excited to have successfully completed the recertification process. Thanks to the Novalis Certified Program, we were able to get third-party opinions, and it was a great chance to review and further improve our Quality Management System and radiotherapy processes. We will continue to strive to provide high-quality radiotherapy."
Interested in standardizing SRS and SBRT treatments at your institution?
Click here for more details: https://www.novaliscircle.org/page/Certification