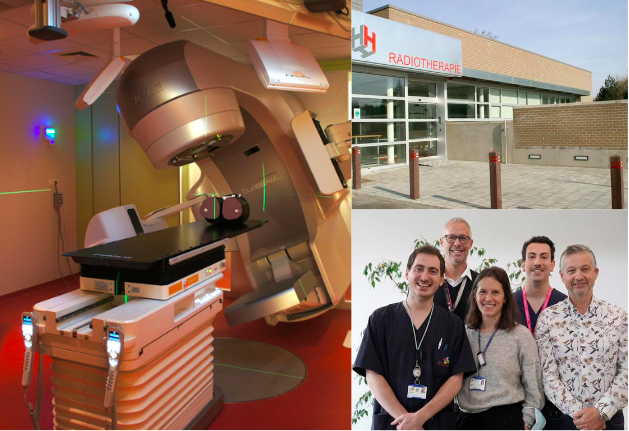 Congratulations to Nicolas Meert, MD and his team at CHU de Charleroi - ISPPC in Belgium
Congratulations to Nicolas Meert, MD and his team at
CHU de Charleroi - ISPPC in Belgium on their successful completion of the Novalis recertification process as well as the addition of SBRT to their training!
Novalis Certified is a certification program dedicated to SRS and SBRT that uses an independent Novalis Circle group to conduct external audits to maintain consistency in radiosurgery treatments and high standards in patient safety. Institutions hold the certification for four years, after which they can go through recertification to ensure their methods, team and tools are up-to-date on the latest advancements in the field.
When asked why the team chose to complete Novalis recertification, Dr. Meert said: "This is a guarantee of quality and safety for the treatment of patients. After having already received the certification 5 years ago for SRS, we are proud to repeat it today and to add SBRT. This confirms the diligent and competent work of our team as well as our daily commitment to the service of our patients."
Interested in certification for your institution?
Click here for more details: https://lnkd.in/eRtNSgNY
#radiotherapy #oncology #health